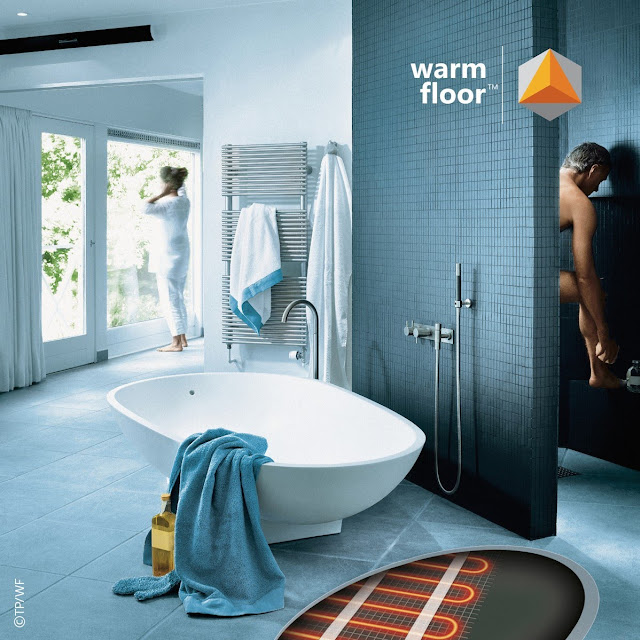 Heating mats are suitable as additional heating to create warm floor in refurbished or new bathrooms and kitchens. It means wherever pleasant warmth should be radiating from the floor.

Benefits of our heating mats:
Extended 22 year warranty for the thin self-adhesive Teflon heating mats Net™T160.
Low consumption that is comparable with a chandelier in the living room.
Warm waking up, because you walk on the warm floor.
Invisible comfort. The system is hidden under the floor.
Safe. There is no need to dry the floor after using the bath, it will dry on its own.

Maintenance-free system throughout the whole lifetime of the new flooring.
You will increase your life style for approximately 5-7 % of the costs needed for bathroom renovation.
Save your space. You do not need a radiator or any other heat source.
Structural minimum thickness - only 1.5 cm including the new flooring.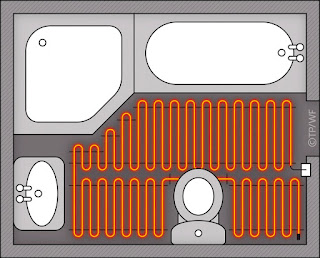 Basic technical data:
The highest world-wide quality: extra thin Teflon self-adhesive heating mats with the power output of 160 W/m².
Installation is simple. The heating mat can be installed in a bathroom, in a house, or in a hotel.
Under the heating mat, we install a special, only 10 mm thick insulation board IzolaNet™, which will increase the temperature onset speed by 100 %, and at the same time it will reduce operating costs by 50 %.